When we say TRAIN WITH THE BEST we really mean it. Personal train, group train with Franco's Power 30, or utilize our state of the art equipment. We strive to bring the best health and fitness to New Orleans.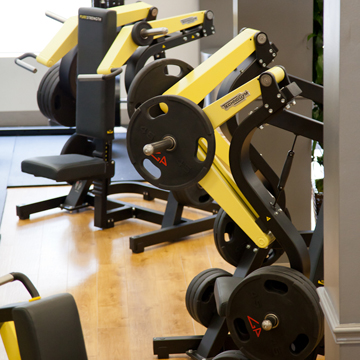 STRENGTH
STRENGTH
Technogym is the world's leader in strength and cardio training equipment. Free weights, Selectorize, and Olympic Weight Rack Smith Machine are the best Strength Plate loaded around.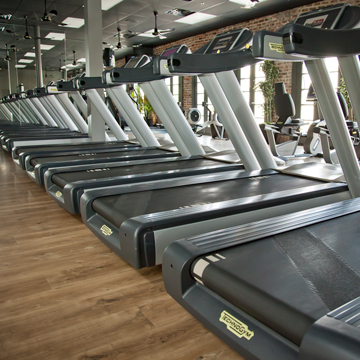 Cardio
Cardio
Experience the difference of training on Technogym, known as the "Ferrari of fitness." Smooth, quiet, powerful and fueled with technology that not only recognizes but remembers you and keeps track of your workouts. Treadmills, Ellipticals, Recumbent Bikes, Step Mills by Matrix, Concept II Rowers … we have it all.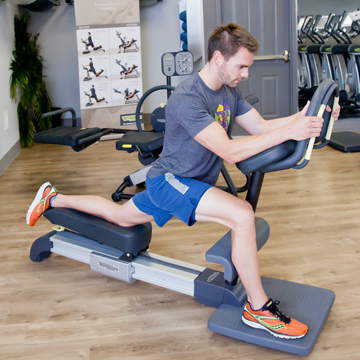 Flexibility
Flexibility
Looking to improve flexibility, posture and functionality? This equipment offers the perfect solution to regain energy and recover from long bouts of sitting, aids in lengthening the tight muscles caused from over training, and helps relieve back pain associated with muscle shortening.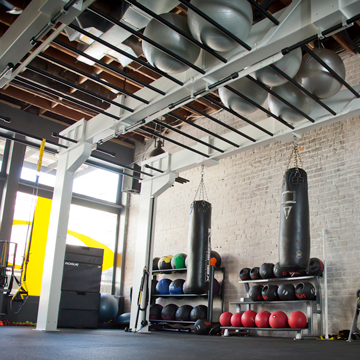 Multi-Functional
Multi-Functional
Franco's is proud to be the first fitness facility to introduce the "Queenax" Multi-functioning Training System to the United States. A variety of training methods and equipment can be utilized by members while trainings and classes are not in session. Kettlebells, medicine balls, Plyo boxes, suspended training TRX Boxing Circuits and much more. This is the future of fitness.
Boxing
Boxing
Break a sweat hitting a couple of rounds on your own, sign up for a boxing circuit session, or hire one of our professionals and train like a pro. Use hanging bags, speed bags and jump ropes.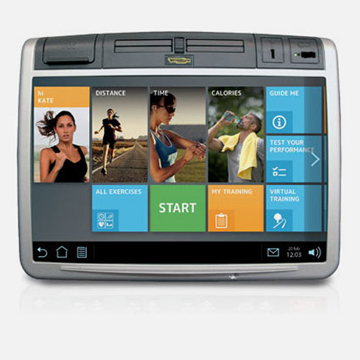 Fitness Technology
Fitness Technology
All cardio is equipped with the latest in fitness technology creating a truly personal experience. Connect to the equipment via your mobile device and while you train it tracks your fitness data returning personalized feedback on physiological parameters and training results straight back to your mobile device. Our equipment not only remembers who you are, but also what you like.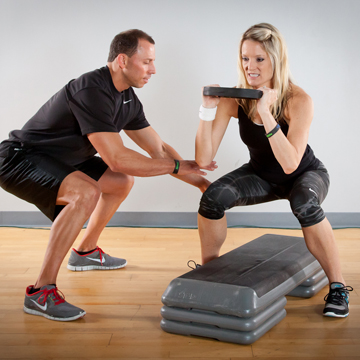 One-On-One Personal Training
One-On-One Personal Training
You can participate in one-on-one training or train with a small group. Our specialists can help you with everything from weight loss, wellness, nutrition, to getting your FIT on.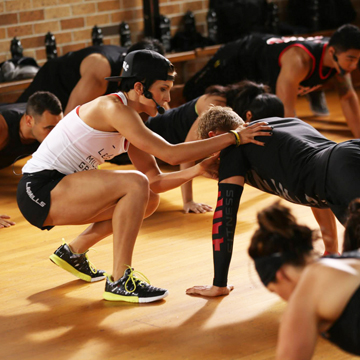 Franco's Power 30
Franco's Power 30
Take your workout to the next level! Franco's Power 30 is small group training with a variety of training styles & 30 minute training to work with your schedule. Get one-on-one attention from our certified instructors & the motivation of a group setting. Franco's Power 30 programs include High Intensity Team Training (HITT), TRX, Suspended Barre, and Franco's Stretch. Small group training is ideal for all fitness levels. Class passes available! Members: unlimited training.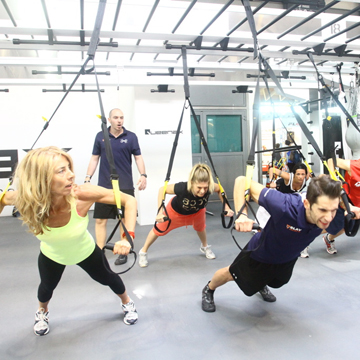 TRX
TRX
Suspension training leverages gravity and your body weight to perform hundreds of exercises. Delivers a fast effective total-body workout while increasing muscle endurance. Benefits all fitness levels with emphasis on your core. Included with a Franco's Power 30 membership. Class passes available!.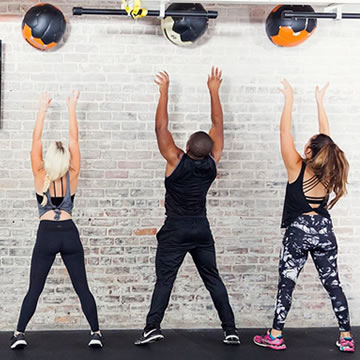 HIIT Training
HIIT Training
HIIT training is a total body workout in just 30 minutes. Small group training led by our certified coaches. HIIT training focuses on strength, cardio, and core training in one fast-paced workout. It's guaranteed to burn off the belly fat and the calories. Included with membership. Class passes available.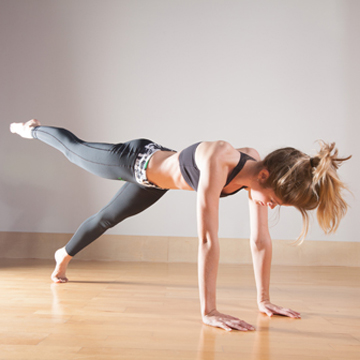 Power Yoga
Power Yoga
Is an entire body workout that builds strength, stamina and flexibility. Suitable for all levels, this class gets you nice and sweaty while leaving you refreshed and focused. Yoga foundations are emphasized to build core strength, correct alignment, reduce stress, regulate sleep patterns and much more. Please bring our own mat.