Personal Training
We Have The Most Skilled & Versatile Certified Personal Trainers in the Big Easy!
In-Club Training
Your Health & Fitness Journey, Your Way
Our dynamic training system is built with science and delivered with passion. Our trainers will personalize a training program that fits your body, lifestyle and budget to help add strength, improve mobility and conditioning, all while getting you closer to your health & fitness goals.
Each new membership comes with one free personal training session, so be sure to take advantage of yours!
Meet the Trainers
Looking for a Personal Trainer?
Franco's has you covered! We have experienced, professional and highly knowledgeable Personal Trainers. Our Trainers customize a fitness plan based on your style & readiness level. You'll receive free InBody composition tests, nutritional information, exercise recommendations outside of training and much more!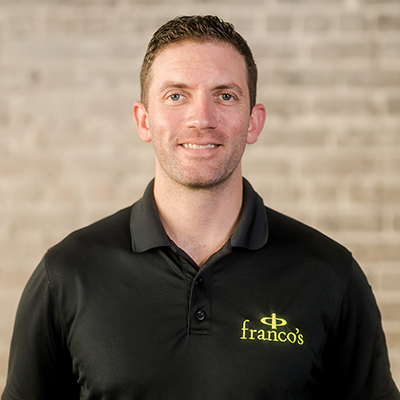 JOEY
NASM—CPT, PES, CES, CNC, BCC, Certified Group Exercise Instructor
Client Specializations:
Athletic Performance
Fitness for beginners
Injury prevention
Corrective Exercise
Behavioral Change
Personal Hobbies:
Running
Hiking
Cooking
Live Music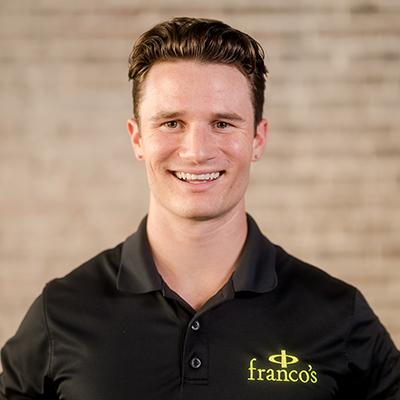 KYLER
NASM—CPT, PES, Nutrition Coach
Client Specializations:
Athletic performance
Functional Training
Fitness for beginners
Strength training
Personal Hobbies:
Actor, Model
Sports, MMA
The Outdoors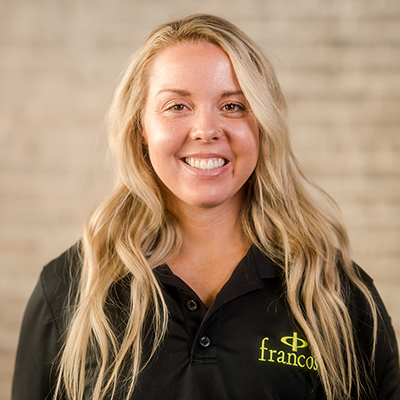 LAUREN
NASM—CPT, BS in nutrition, PN L1 nutrition certification
Client Specializations:
Strength training
Fitness for any level
Healthy lifestyle
Personal Hobbies:
Bodybuilding competitor
Reading
Staying active and spending time outside