STRENGTH TRAINING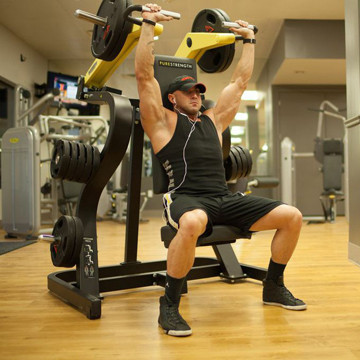 PURE STRENGTH PLATE LOADED
PURE STRENGTH PLATE LOADED
This equipment may look more like art than equipment, it's a real beauty but don't be fooled… it is 100% BEAST.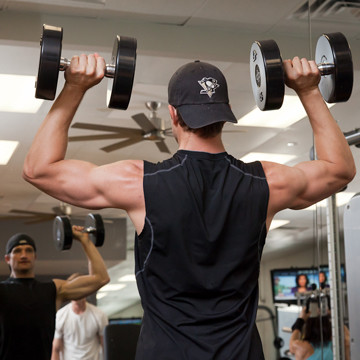 FREE WEIGHTS
FREE WEIGHTS
Franco signature Dumbbells ranging from 10lbs. to 80lbs. Squat Rack, Olympic rack, heavy weight kettlebells, land mine, and everything you need to take your physique to the next level.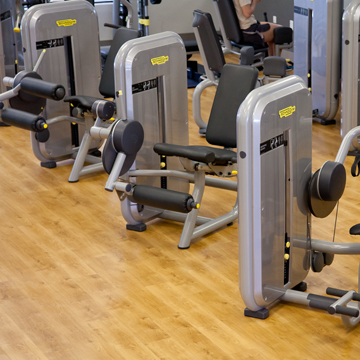 SELECTORIZE
SELECTORIZE
Sleek and sophisticated, it caters to those folks who can't hang out at the gym all day. This complete line will work both large and small muscle groups for a total body workout in 30 minutes or less.
CARDIO TRAINING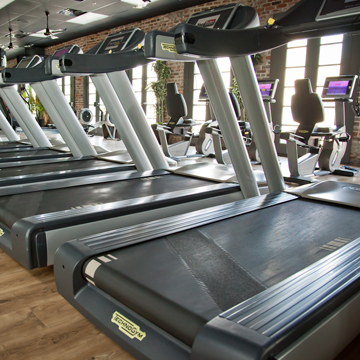 TREADMILLS
TREADMILLS
Technogym Treadmills are known as the "Ferrari of fitness." Hey, if you gotta get that run in, might as well do it on the best.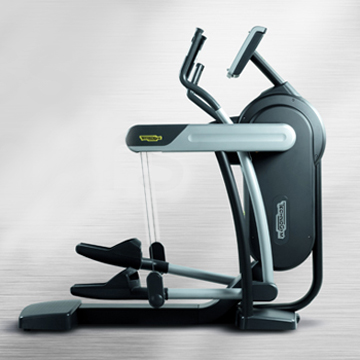 VARIOS ELLIPTICALS
VARIOS ELLIPTICALS
Train as you wish. Whether you feel like a vertical step, a brisk walk or an energetic run, you can stride whichever way you please. Varios provides a total varied workout experience with a maximum caloric burn like no other.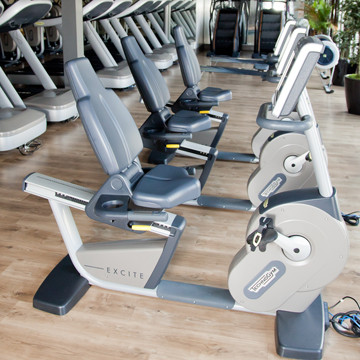 RECUMBENT BIKES
RECUMBENT BIKES
The bikes are more like your dad's lounge chair than an exercise bike and so comfortable you won't want to get off.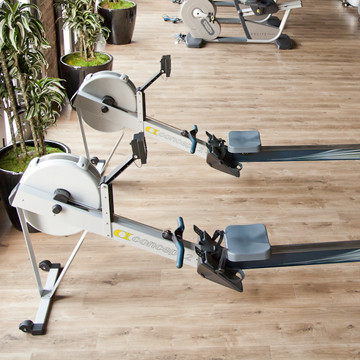 CONCEPT II ROWERS
The Concept II rowing machine provides the best total-body workout of any cardio machine. The movement requires equal effort from both your lower and upper body, leading to more calories burned and greater gains in overall cardiovascular fitness. Plus, rowing doesn't put a lot of pressure on the joints so you have a much better chance of staying injury-free.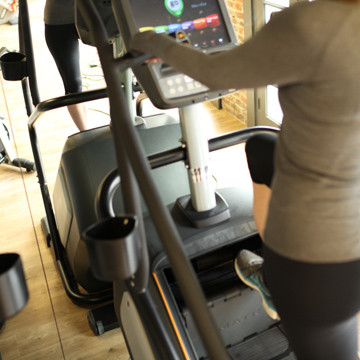 STEPMILLS
STEPMILLS
The King of Calorie burning, the stepmill is designed to offer a superior cardio and lower-body workout without jarring your joints. Outfitted with a revolving staircase with 10-inch-high steps that closely mimic the feel of climbing stairs. LED console compatible with iPod for charging, integrated 3-speed personal fan and Wifi enabled. Go ahead Step on up and prepare to sweat.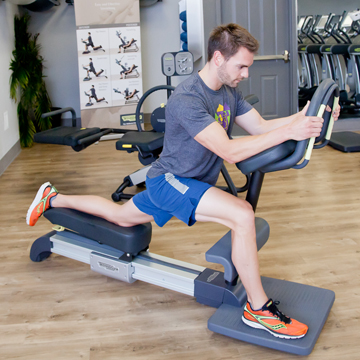 FLEXIBILITY / AB TRAINING
FLEXIBILITY / AB TRAINING
Looking to improve flexibility, posture and functionality? This equipment offers the perfect solution to regain energy and recover from long bouts of sitting, aids in lengthening the tight muscles caused from over training, and helps relieve back pain associated with muscle shortening.