Franco's works to make even the most exclusive new trends inclusive. Experience dynamic classes like Barre, Cycle and Body Pump – at no additional cost. Our incredibly talented and motivated team sets the stage by creating an atmosphere of positive energy that inspires feeling good and being your best. These classes are included in your membership at no additional cost.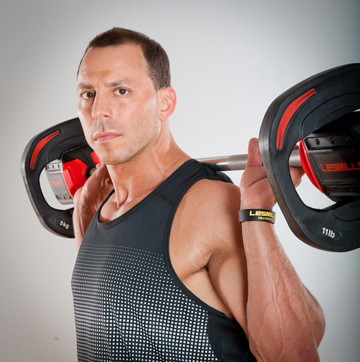 Body Pump
Body Pump
BODYPUMP is a weights class for absolutely everyone. This form of weight training will make you toned, lean, & fit. Using light to moderate weights with lots of repetitions (reps), BODYPUMP gives you a total body workout that burns lots of calories. It'll also tone and shape your body without adding bulky muscle. Shape and tone your body. Improve bone health. Improve your core strength.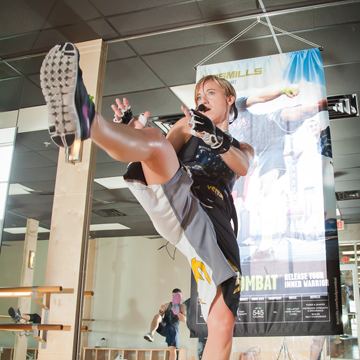 Body Combat
Body Combat
BODYCOMBAT is a high-energy martial-inspired workout. You'll punch and kick your way to superior fitness and strength. It's totally non-contact and there are no complex moves to master. A LES MILLS instructor will challenge you to up her intensity and motivate you to make the most of every round. Tone your arms, back, shoulder & legs and really work your core. Burn calories and fuel cardio fitness. Develop coordination, agility and speed. Feel empowered.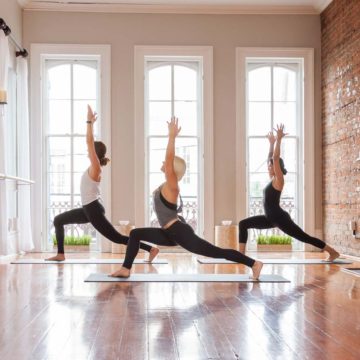 Body Flow
Body Flow
BODYFLOW is a new yoga class for anyone and everyone. It uses a range of motion set to music that will improve your mind, your body & your life. Bending and stretching through safe & simple yoga moves, BODYFLOW class blends elements of Tai Chi and Pilates to strengthen your entire body. If you haven't tried yoga before then BODYFLOW is a great introduction that complements all other forms of exercise. Improve strength and flexibility. Physical and mental benefits. Leave feeling serene and relaxed.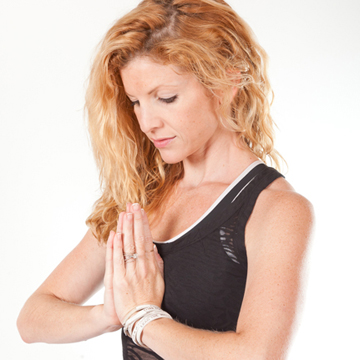 Yoga
Yoga
The workout that builds strength and flexibility and leaves you feeling centered and calm. Concentration, controlled breathing, and a carefully selected series of stretches, moves and poses create a workout that brings the body into a state of harmony and balance.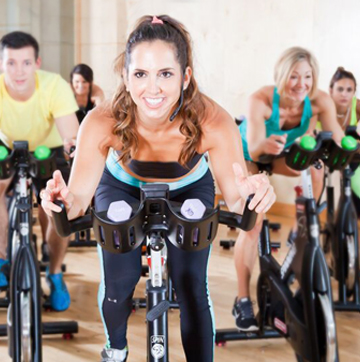 Cycling
Cycling
Expect climbs, sprints, intervals, and heart pumping music that can make for a stimulating ride that is fun and unpredictable. Our bikes are equipped with wireless consoles which give participants accurate feedback on cadence/RPM, heart-rate, time, distance and calories. Indoor cycling efficiently combines strength and cardio training to elicit real results. We offer 50 minute traditional cycling classes, 30 minute SPRINT HIIT cycling classes, and our unique 50 minute "CYC Camp" class which combines all packed in under an hour of fun.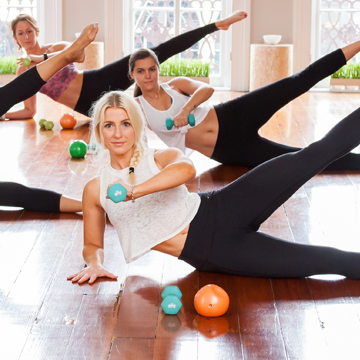 Barre
Barre
Fuses the techniques of ballet, Pilates, yoga and RESISTANCE TRAINING to burn fat and tone muscles. Barre Fitness shapes and conditions your body using a series of small, specific movements designed to target and fatigue each muscle group. The movements are small but the results are huge! Please bring your own mat.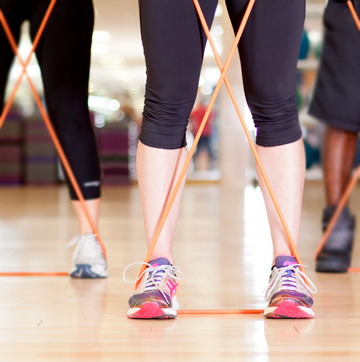 CX WORX
CX WORX
CXWORX provides the vital ingredient for a stronger body while chiselling your waist line. Trained Instructors guide you through correct technique as you work with resistance tubes and weight plates, as well as body weight exercises like crunches and hovers. We also include hip, but and lower back exercises. Every CXWORX class emphasizes great technique and awareness so you learn about your body and make it stronger.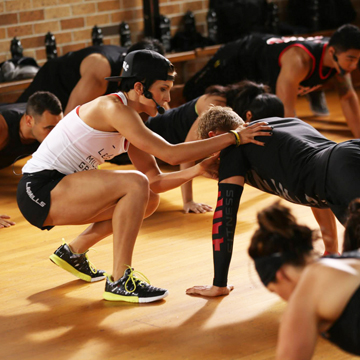 Franco's Power 30
Franco's Power 30
Take your workout to the next level! Franco's Power 30 is small group training with a variety of training styles & 30 minute training to work with your schedule. Get one-on-one attention from our certified instructors & the motivation of a group setting. Franco's Power 30 programs include High Intensity Team Training (HITT), TRX, Suspended Barre, and Franco's Stretch. Small group training is ideal for all fitness levels. Class passes available!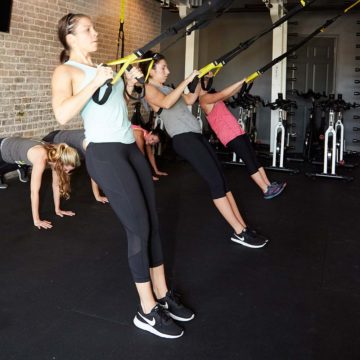 TRX
TRX
Suspension training leverages gravity and your body weight to perform hundreds of exercises. Delivers a fast effective total-body workout while increasing muscle endurance. Benefits all fitness levels with emphasis on your core. Included with a Franco's Power 30 membership. Class passes available!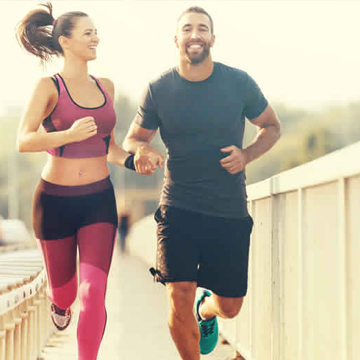 Couples Personal Training
Couples Personal Training
From there main gym all the way to our private yoga studio couples and friends can always train together with our couples training packages. Two is always better than one! One trainer develops a session and program with you and your partner/friend in mind. Together you show up and with the trainer's guidance, your workout is designed.  Now all you have to do is complete it!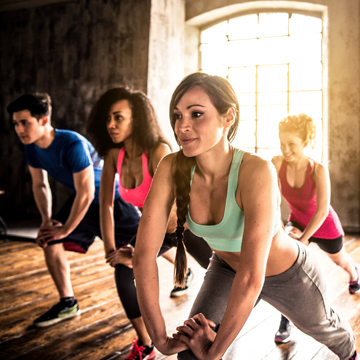 Small Group Training
Small Group Training
If you are looking for guided workouts tailored to your goals and body type, but don't need or want the one on one attention-you need small group training! This program takes groups of 3-5 people and after an initial private session, develops a workout designed to help you reach your goals.  From HIIT training, to cardio session, to weight lifting, these groups see major changes at half the price of personal training!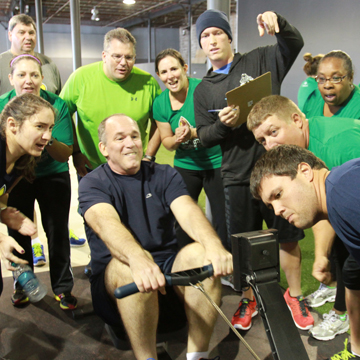 Lose Dat
Lose Dat
Franco's Award winning Weight Loss Program has finally made a landing on the south shore. Once or twice a year, Franco's holds an 8-10 week Team Weight Loss Program.  Each team competes to see who can lose the most body fat percent, ensuring the weight comes off and stays off!  Nutrition counseling, motivation, programmed workouts, accountability, and fun are just a few things to expect in this one of a kind event!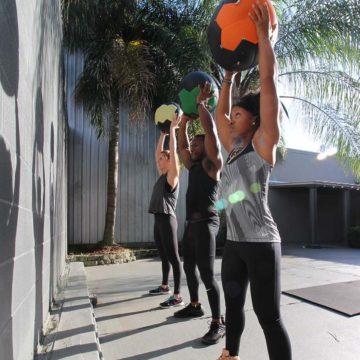 Boot Camp
Boot Camp
Bootcamp is a traditional functional class consisting of strength and plyometric exercises as well as cardio to keep you working the entire time! Kettlebells, battle ropes, TRX, and other great tools are used in this class!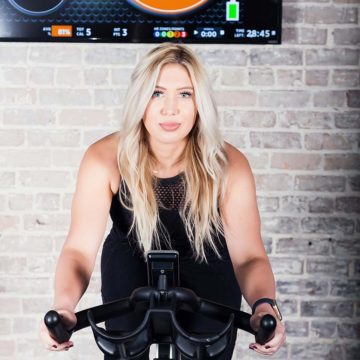 Heart Rate Monitored Training
Heart Rate Monitored Training
All classes (excluding Yoga/Barre Studio classes) have access to Franco's Heart Rate Monitoring System. Heart Rate Colors and Zone points are listed on a class screen and/or on your personalized app to help ensure you are burning the right calories during and even AFTER class! Heart Rate Monitors are available for loan to test out the first time and available for purchase after.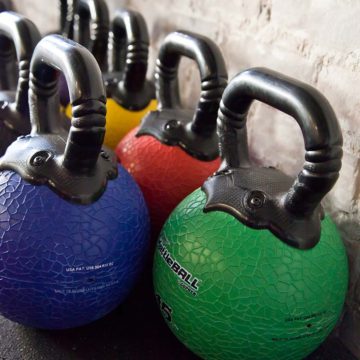 Trainer's Choice
Trainer's Choice
Trainer's Choice is offered 1-2 times a week and it allows Franco's Personal Trainers to show the group exercise community what small group training is like. Want to know which trainer might be best for you? Check out one of these classes to get a preview!
---
New to Franco's and not sure which program or trainer is right for you?
Email magazine(Replace this parenthesis with the @ sign)myfrancos.com a small description of what you are looking for!